RESPECT IS THE BASIS OF OUR SCIENTIFIC RESEARCH
One of the unique characteristics of the clinical trials set up by Farmina Vet Research (FVR) is our full respect to the animal's welfare. We collaborate with dozens of independent veterinarians operating throughout Italy to offer nutritional solutions for cats and dogs. These pets have the chance to improve their well-being while remaining with their families throughout the trial period. The only change made to their habitual lifestyle is their diet. Results gained from this research have allowed Farmina to meet the needs of veterinarians and pet owners to improve the quality and life expectancy of cats and dogs.
ONLY NATURAL ANTIOXIDANTS
Tochoferol rich extracts allow a natural preservation of products.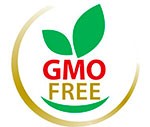 WITHOUT GENETICALLY MODIFIED ORGANISMS
EU allows the use of GMO but regulates it strictly by the "precaution principle". Farmina extends the precaution by excluding from its formulas potentially GMO ingredients and using GMO FREE Ancestral Cereals (spelt and oats).